Austrian Minister for Agriculture, Forestry, Environment and Water Management Andrä Rupprechter visited California from September 20 until September 24, accompanied by the Deputy Governor of the State of Tyrol Josef Geisler and the Vice President of the Austrian Chamber of the Economy Jürgen Roth. His working visit began in Los Angeles, California, where he attended a round table at the Schwarzenegger Institute for State and Global Policy of the University of Southern California's (USC), hosted by Governor Arnold Schwarzenegger.
Another highlight of Minister Rupprechter's visit was the opening of the worldwide biggest solar cooling system, built by the Styrian company S.O.L.I.D. at the Desert Mountain High School in Phoenix.
In Chicago and NY, he met City senior officials in charge of environment and food, made field trips and attended several marketing events related to Austrian food and wine.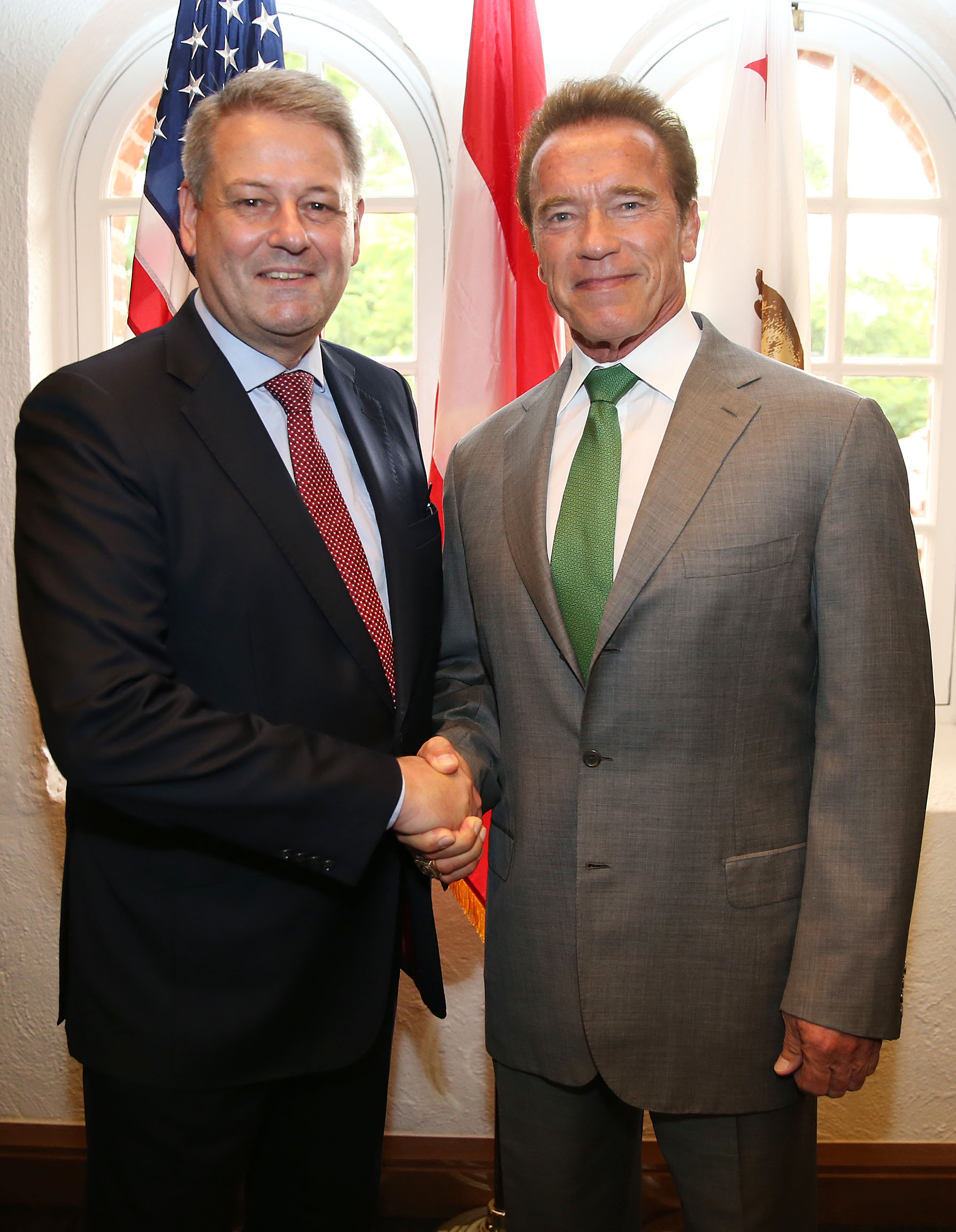 Photo Credit: BMLFUW/Jannes